Blue Hills Traverse, 1999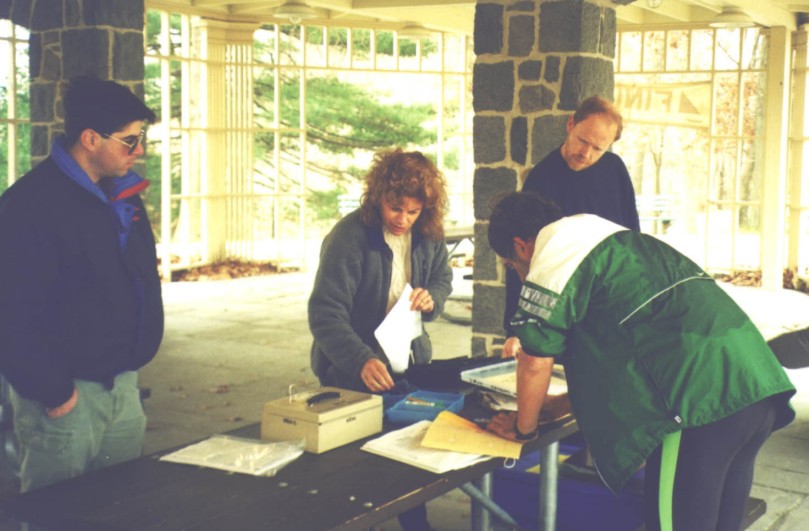 Paige Williams and Michael Hughes registering a participant
---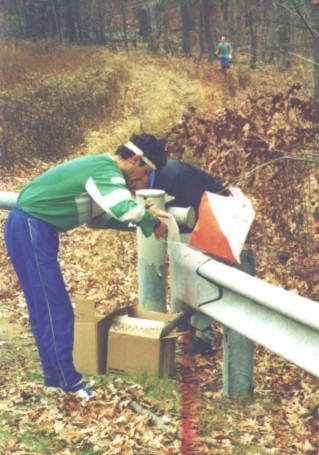 Luchy Iliev punches first at the map exchange. Tim Parson approaches in the distance.
---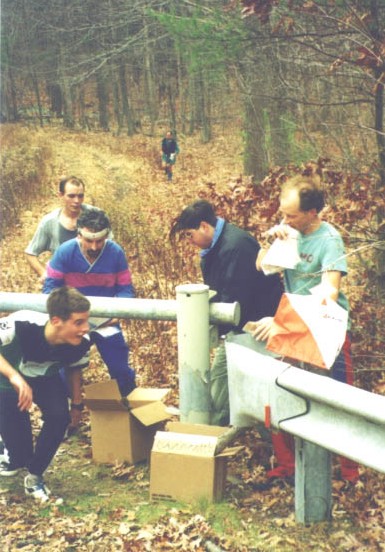 At the map exchange, Ken Walker ducks under the barrier, while Tim Parson punches at the control. Arriving are Ernst Linder and Clem McGrath, with Dave Lamb in the background. Bruce (of Friends of the Blue Hills) staffs the control.
---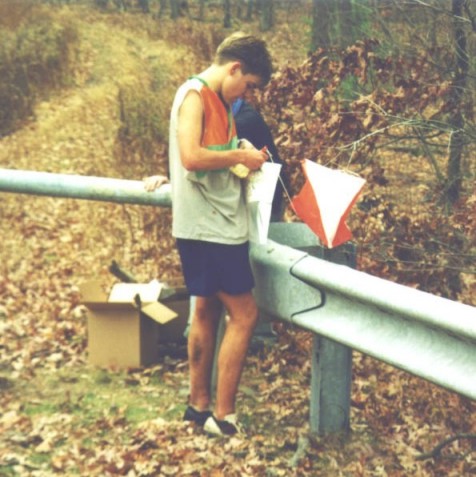 Ross Smith punches at the map exchange control.
---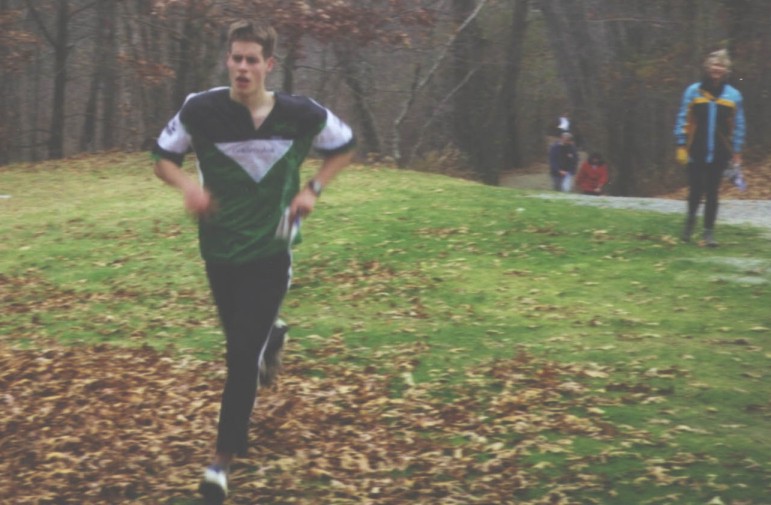 Ken Walker finishes first.
---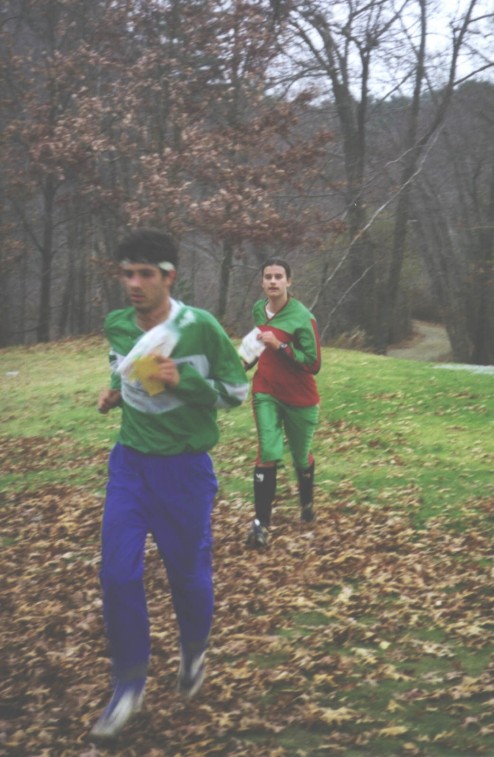 Luchy Iliev finishes the traverse in 6th place, while Kate Jensen completes the Orange course with the day's best recreational performance.
---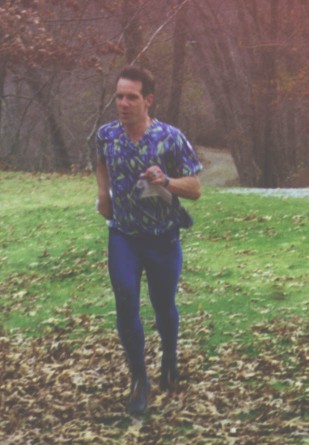 Alar Ruutopold finishes in 7th place.
---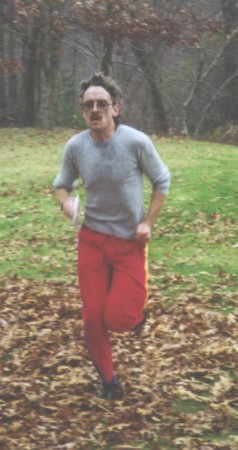 J-J Coté finishes in 8th place.
---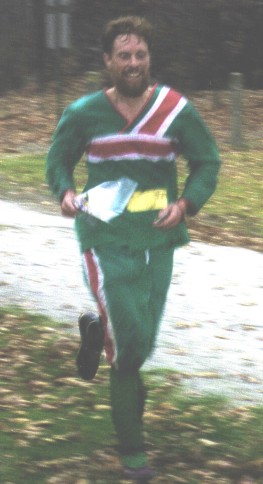 Scott Turner finishes in 21st place.
---
Thanks to Joanne Sankus for the registration and map exchange photos, and to Kevin Turner for the photos of finishers.